Find
the right cloud

for you

The SAFEQ platform puts you in the driver's seat. Your needs, your preferences, your choice. Every time.

SAFEQ CLOUD SAFEQ MANAGED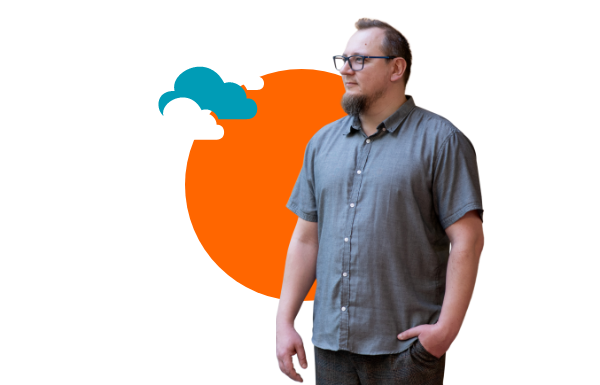 Your
Needs
IT departments are saddling up for the future, now more than ever. You need solutions that will stand the test of time, keep your company safe, and enable your team to get on track with mission-critical projects.
The SAFEQ Cloud offering is fueled by the ever-changing needs of IT teams and CIOs across the globe.
Keep your company and data safe
Keep your documents protected with high cloud security protocols.
Multi-layered defense

Provider-managed threat prevention

Zero-trust architecture

Regulatory compliance

End-to-end data encryption

Access and privilege control
Transform your IT infrastructure
Make printing a breeze by introducing a modern print infrastructure to your IT workflows.
Increase infrastructure flexibility

Get o

n-demand scalability

Eliminate

the

need for

on-prem

systems

Enjoy

uncompromised

simplicity

Minimize IT helpdesk workload
Leverage future-proof solutions
Take advantage of innovative solutions that provide ongoing value and can adapt to future technologies.
Leverage f

uture-ready print solutions

Accelerate digital transformation

Become powered by e

dge- and cloud technology

Born in Y Soft's internal innovation center
Improve IT efficiency
Streamline day-to-day print operations and free up time to focus on mission-critical projects.
Eliminate physical servers

Use one full-featured single driver

Support a remote or hybrid workforce

Enjoy centralized administration

Automate tedious print tasks
Simplify the user experience
Don't worry about complex installations, cryptic navigation, or shifty performance. Our platform is intuitive and easy to use.
Straightforward download

Simplified user experience

Intuitive web-based UI

Automatic updates and patches

Vendor-agnostic
Control IT activities with ease
With a SaaS payment model, reporting features, and more, control your company's print habits and IT costs.
Full visibility of your print fleet

Print activity logging

Easy reporting and auditing

Reduced print spending

Eco-friendly IT habits
How your solution is hosted
One platform, hosted anywhere
Pick the cloud location that works best for you. Whether it's a public cloud service, a self-managed, reserved cloud service, or an on-prem private cloud (hybrid cloud), SAFEQ's got you covered.
Supported clouds:
AWS, IBM, Azure, and any other cloud
that can run a Linux operating system.
How your company gets connected
Stay connected anywhere, anytime
Get everyone connected to the cloud seamlessly through the internet, a dedicated connectivity, or a combination of both.
1. Internet connection (Public)
SAFEQ's cloud offerings can be deployed with no VPN requirements and on-demand, serverless delivery. This option requires a public cloud authentication service and network connection.

2. Dedicated connection (Private)
Hook up your existing print environment to the cloud with the OMNI Bridge gateway. It's a simple and affordable cloud migration path, much cheaper and more reliable than VPNs.

3. Mixed connection (Hybrid)
Got a complex infrastructure? No worries, we can deliver a hybrid cloud connection with a mix of on-prem, private cloud, and third-party public cloud services that work in tandem.
How you run your print environment
Access your print environment with confidence
Your entire printing infrastructure can be deployed and controlled from a single web-based interface.
Use embedded applications with hybrid deployment options

Deploy workstation client(s) via script or MDM

Maximize inter-operability with our extensive API library

Print across different networks or locations

Administer and control access to print queues

Add new users and devices easily
Centralize and automate the solution configuration
Leverage on-premises authentication services
Organizational characteristics
Step one of successfully migrating your print to the cloud is making sure it aligns with your business goals, cloud strategy, IT agenda, and IT needs.
Environmental characteristics
What's "the right solution" comes down to your existing IT environment, namely the number of sites and networks, user needs, and work model (onsite, hybrid, or remote).
Technical characteristics
Your choice should be partly based on the complexity of your current technical infrastructure—including hardware, software, applications, and systems.
Safety Measures
The security measures you have in place and security goals you're aiming to achieve can have an impact on your migration journey. This includes your security hygiene, regulatory compliance, and risk mitigation practices.
Pick your

c

loud infrastructure

-as-a-service
Options open doors to new worlds. Embracing cloud technology expands possibilities by providing scalability,
cost-efficiency, and uncompromised business control. And the best part? You get to set the pace and the path.