SIMPLIFY PRINTING WITH
SAFEQ CLOUD
Cloud-native print infrastructure
SAFEQ Cloud makes streamlining your print
infrastructure, eliminating print servers, and incorporating cloud technologies fast and easy.
Try for free
Book a demo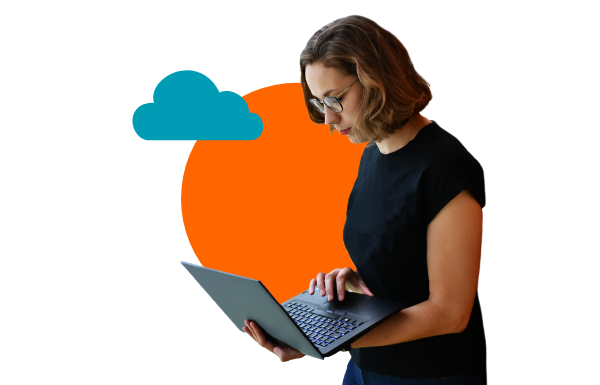 Let your print infrastructure

soar in the cloud
YSoft SAFEQ cloud gives you serverless web printing, amped-up security, and automated IT tasks behind the scenes —
featuring easy printing for everyone, from anywhere, whenever you need.
Step into the future with


hardware-free IT
Print servers and drivers cost thousands every year—not to mention the time it takes to maintain. SAFEQ Cloud is a SaaS solution that scales up or down as your needs evolve, freeing you from pricey and unnecessary hardware.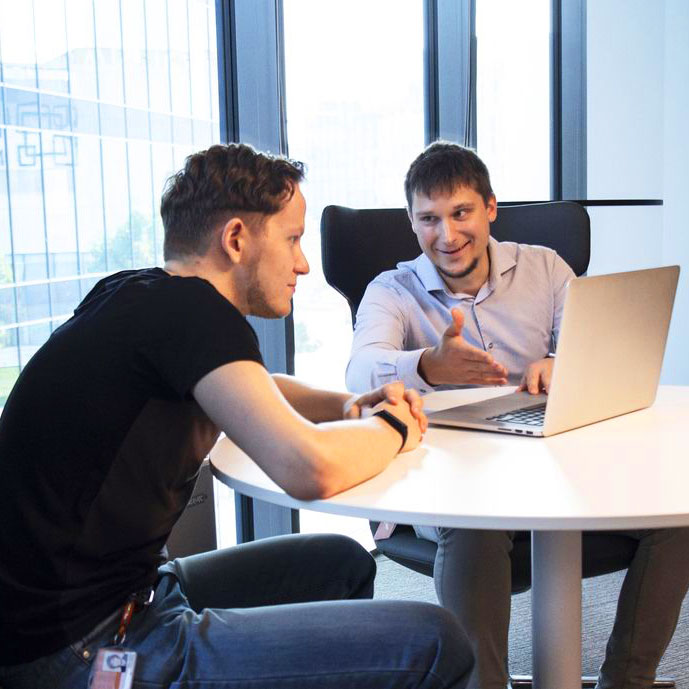 We love print drivers

so you
don't
have to
Say goodbye to multiple print drivers in your infrastructure and enjoy our single, full-featured print driver. Unlike manufacturers' universal print drivers, SAFEQ Cloud's full-featured single driver works across most models and brands and includes full finishing options for your web printing needs.
Make life easy

for IT and
everyone printing

Printing as we know it used to be an intricate, haphazard process. We're leaving that for the history books. SAFEQ Cloud, with its serverless setup, simplified infrastructure, and centralized environment, makes printing a breeze for everyone.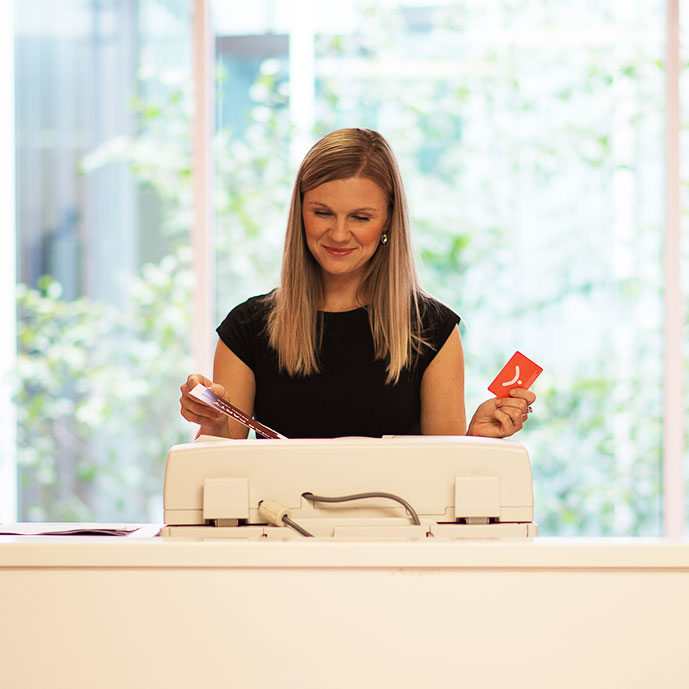 Serverless printing
Get rid of the costs and complexities of print servers—and redirect your resources to other valuable IT projects.
One solution, hosted anywhere
SAFEQ Cloud can be delivered as a hosted SaaS offering or installed as a private cloud – the choice is all yours.
from any device to any printer
Users and guests can easily print from any device to any printer, at any location, in seconds - without setting up print drivers.
Supercharge security & protect your data
YSoft SAFEQ Cloud is designed for Zero Trust requirements. Protect your data with features including end-to-end encryption, user authentication, auditing functionality, and integration with cloud authentication providers.
zero-trust architecture
The cloud-native platform is built on a zero-trust philosophy. To mitigate risk, we verify explicitly, restrict access, and keep real-time monitoring at your disposal.
Access control
To prevent data from getting into the wrong hands, we're adamant about role-based access and privilege control. You even have controlled guest access.
Data protection
At Y Soft, we enable end-to-end encryption for data in transit and at rest, including data centre security, data transmission security, and secure print roaming.
User authentication
To enable secure print release, our cloud solutions come with multi-factor authentication options and integrate with Azure AD, Okta, Google, and PingID.
Process compliance
With security at the heart of SAFEQ, the solution is compliant with the highest cloud security standards, including ISO 27001, Cloud Controls Matrix, and OWASP.
Usage reporting
The platform provides easy access to in-depth analysis of print activities with a rich set of default reports, so you keep track of everything.
Enjoy
a
modern
IT infrastructure
We help businesses and IT people build better ways of working by simplifying the IT infrastructure and introducing teams like yours to an automated print ecosystem via a cloud-native webprint platform.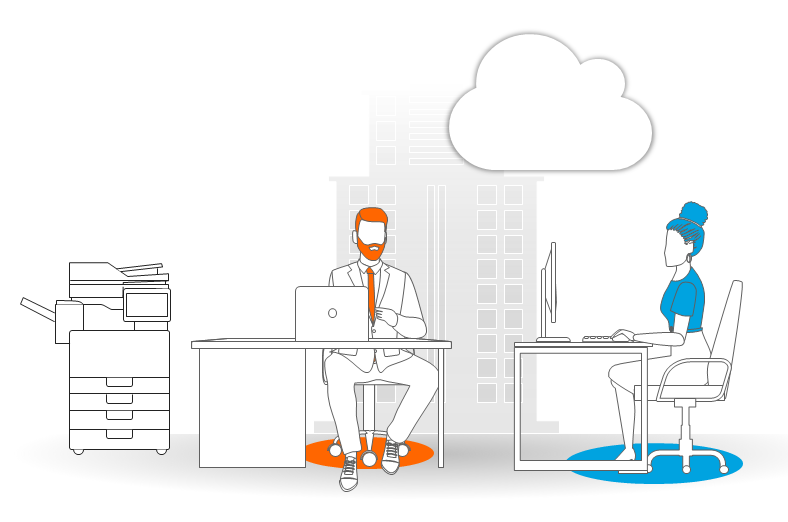 Simple to work with
SAFEQ Cloud clears the path for IT admins to improve IT efficiency. Automate tedious print tasks and manage everything print and capture from a simple web-based UI.
Easy to use
Easily onboard users and enable your organization to print from any device to a single print queue and securely release print jobs at their preferred destination.
Seamless user experience
No matter how diverse your print device portfolio is, we ensure a consistently great user experience across all the major printer brands and models.
Less focus on print
Get focused on your mission-critical projects and let go of printer deployment, driver provisioning, server updates, security updates, and more.
Multi-tenant platform
Create your own environment on the SAFEQ multi-tenant platform and enjoy optimal efficiency, lower cost, and no maintenance.
Usage-based pricing
With SAFEQ Cloud, there's no upfront investment. Our SaaS model gives you the flexibility to scale up or down. Just pay for the licenses you use.
All the tools you need to manage print in the cloud
Single Driver
Manage multiple print devices, domains, and networks, with one full-featured single driver.
Full print control
Get full control of your print infrastructure, with a rule-based engine and seamless configurations, user setups, and reporting.
Mobile & Guest Printing
Seamlessly connect mobile users and guests to the same platform that manages office printing.
Print roaming (pull print)
Users may select individual jobs to release or have jobs automatically print after successful authentication.
Operating systems
Supports all major operating systems in the cloud as standard, to give users the flexibility to pick their favorite.
API driven
Everything you need in the platform for your web print needs can be easily accessed through a modern API.
Got a mixed fleet of printers?
We
don't
play
favorites.
We have designed our platform to seamlessly integrate with any brand and environment. We have partnered with several manufacturers to deliver vendor-agnostic solutions that always work.