Whitepaper:


Multi-layered Security with
SAFEQ Cloud
How does SAFEQ Cloud mitigate risks in a multi-dimensional threat landscape?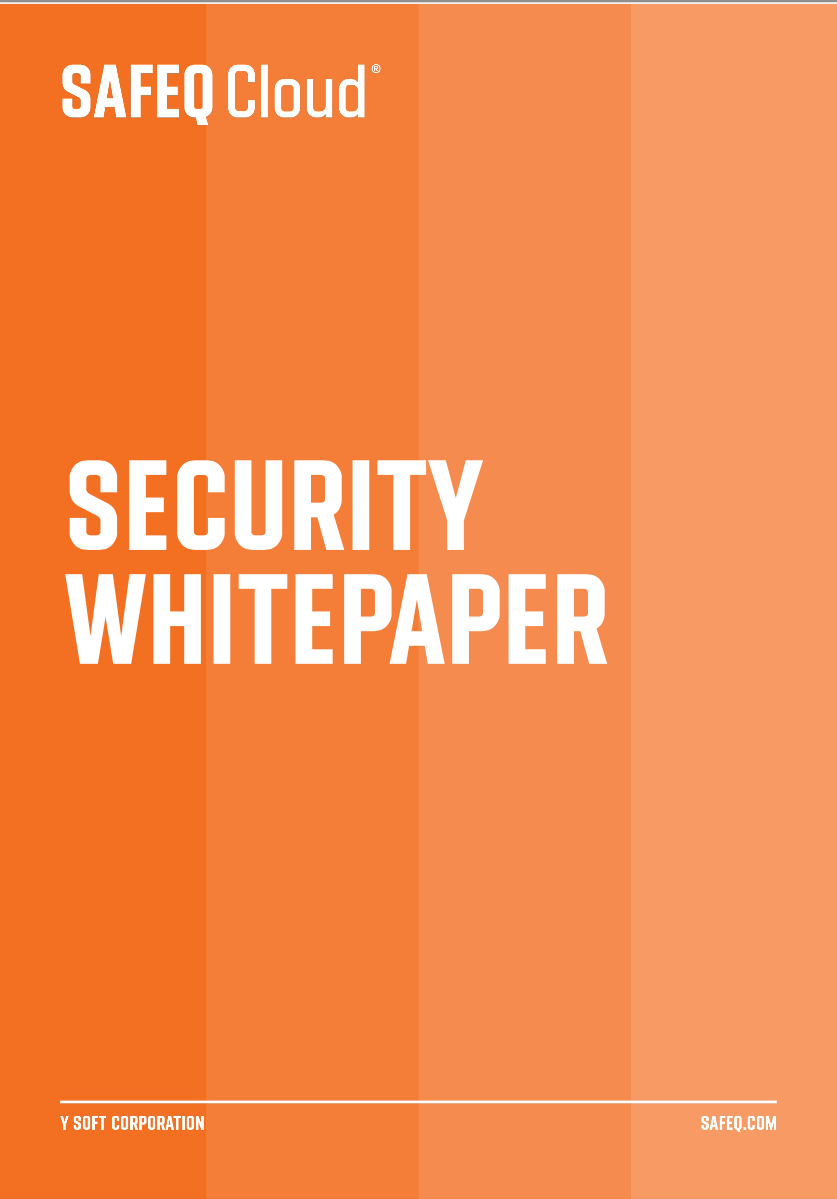 What you'll find

inside this whitepaper
Insights into the shared security responsibility between Y Soft and our partners. Both parties are jointly responsible to ensure a fully secure infrastructure, with Y Soft taking care of the data centre, the virtual infrastructure, and the application itself.


A rundown of the security measures integrated into SAFEQ Cloud, including zero-trust infrastructure, zero-trust secure edge, data access permissions, and limitations, as well as security measures applied to the shared nature of our multi-tenant platform.


Detailed descriptions of SAFEQ Cloud's security ecosystem, containing information about network security, perimeter protection, platform monitoring, policies, threat assessment, secure deployment, security examination, vulnerability scanning, and penetration testing.


Customer data protection institutive actions and preventive procedures, including logical tenant separation, end-to-end data encryption in transit and at rest, encryption keys, and more. You'll also learn how we tackle data backup and disaster recovery.
Fill out the form below and

get the link to the whitepaper instantly.
In Uncertain Times,

Cloud is your safe space
Y Soft has created a cloud-based print ecosystem at peak protection so your employees can feel safe in a multi-dimensional threat landscape. This cloud security whitepaper shows you how.
Want more details? Head over to our article on 10 ways SAFEQ Cloud protects your business.
10 ways SAFEQ Cloud protects your business