Get productive with
edge-enabled hybrid printing
OMNI Bridge™ and its distributed architecture helps you hook up your legacy print environment to the cloud.
Demo our cloud print software
Get your fleet
cloud-ready


with edge printing

OMNI Bridge works like a gateway to the cloud. When combined with our native cloud or managed cloud solutions, it instantly and cost-effectively kickstarts a hybrid deployment and connects your networked printers to the cloud, enabling seamless printing whenever you need it.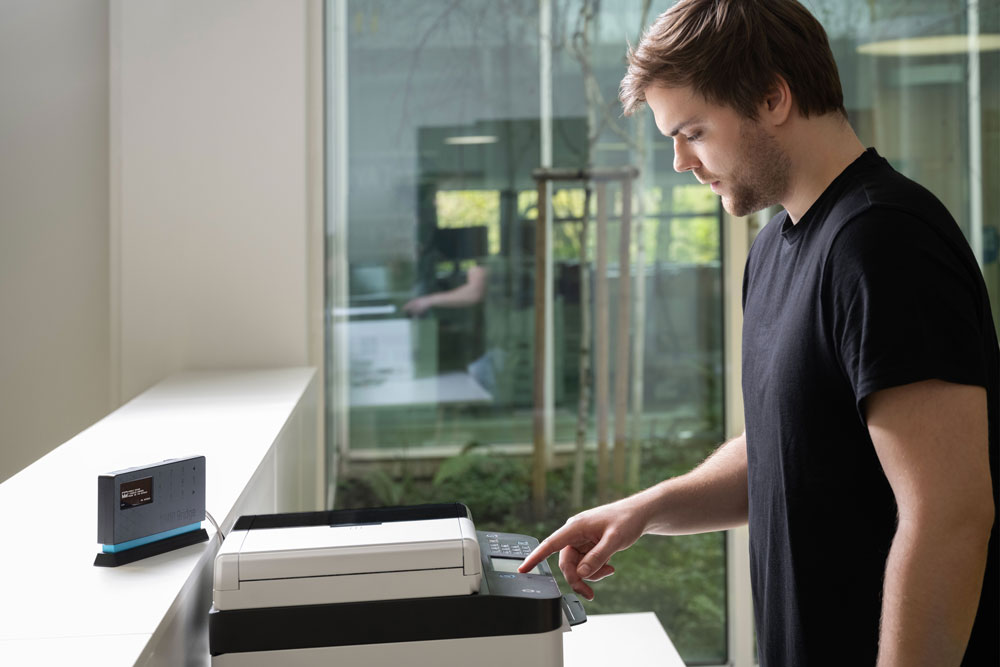 A deployment model

that works in your favor

Remove network complexities and maximize the value of your SaaS applications while keeping your on-prem systems secure and accessible from anywhere. With OMNI Bridge, leverage the compatibility of your legacy and modern technologies to achieve true hybrid printing.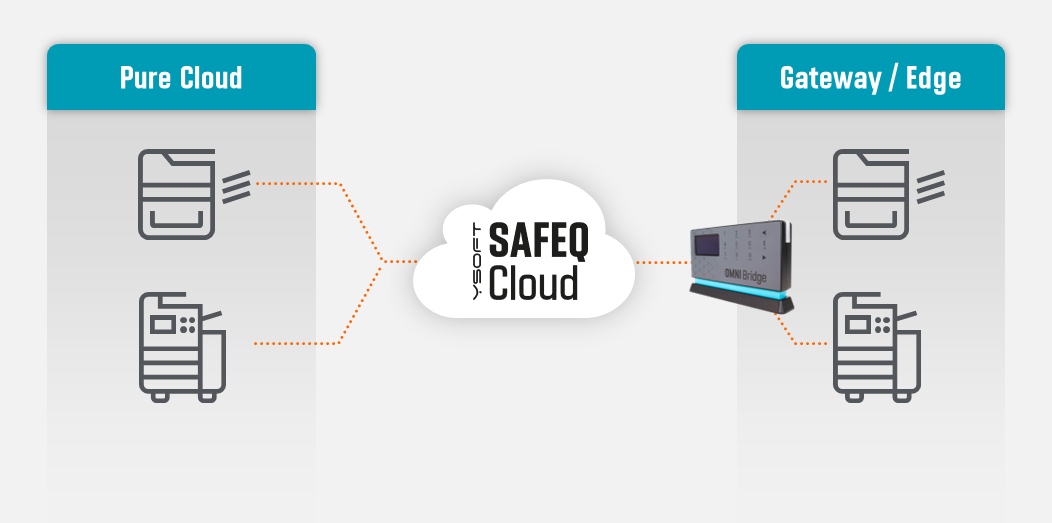 Revive

your legacy printers

Make the hybrid deployment model work in your favor with an edge device that's configurable for multiple locations, keeps your data securely protected, and efficiently makes your printer fleet cloud ready.
IF
YOU NEED THE
HARDWARE,

PICK SOMETHING GOOD
If a physical edge appliance is required, pick one that gives your IT team an uncompromisingly good cloud onboarding experience. OMNI Bridge is among the leading edge devices for print, much due to its ease of use and simple 3-step installation.
STEP 1. Add the device
Simply click "Add edge device" from your SAFEQ interface to get started.
STEP 2. connect the device
Enter the serial number and device ID to find and connect to the right edge device.
STEP 3. Grant access
Grand access privileges to OMNI Bridge, including offline access and access to profiles.
Zero trust s
ecurity
all the way to the edge
OMNI Bridge comes with comprehensive security for your print environment. All company data is kept locally on your edge location. More than that, the entire services are run locally while allowing you to store documents securely on your network and connect with authentication services like Active Directory or LDAP.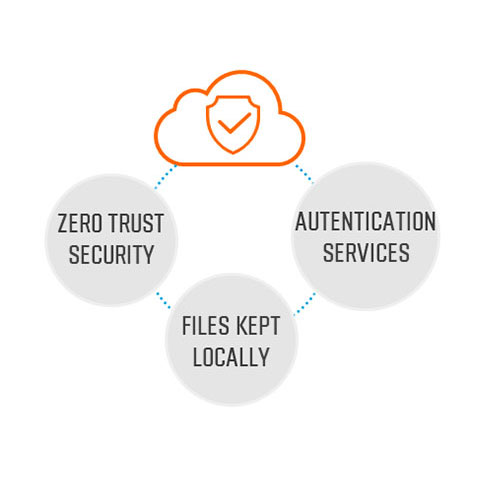 Y Soft is
a one-stop shop

for
all things print

At Y Soft, we've become a one-stop shop for print and capture. Along with our SAFEQ platform that delivers on-prem and cloud print and capture capabilities, we also manufacture complementary hardware solutions in-house. These solutions include card readers, mobile readers, and the OMNI Bridge cloud-connector.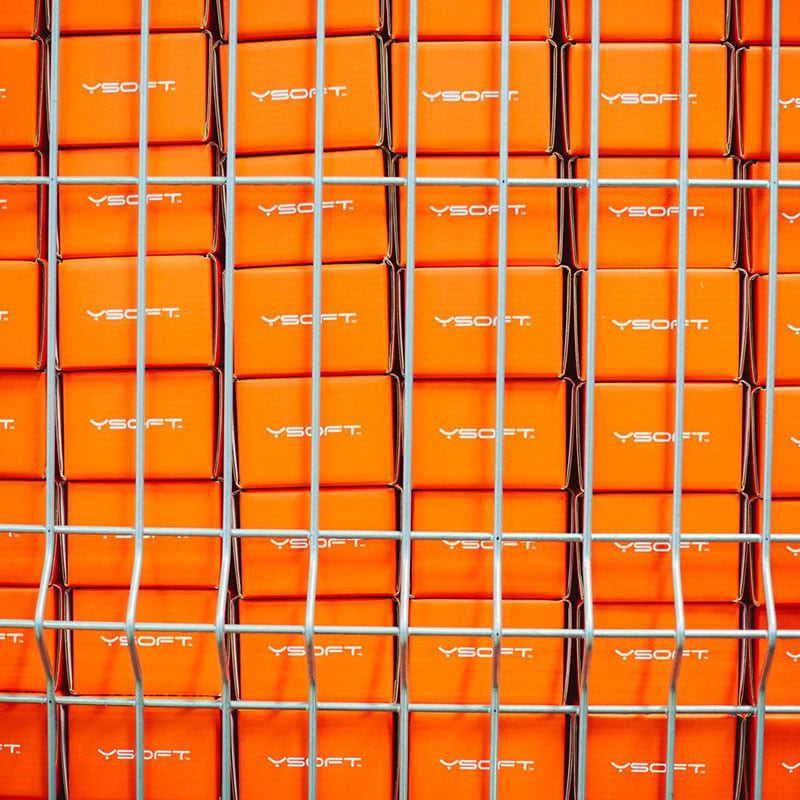 A deep dive into

YSoft OMNI Bridge
Cloud-connector
The edge device is a gateway between on-prem and cloud technologies, to get your printers cloud-ready instantly.
Embedded apps
Allow remote deployment of embedded apps for non-cloud terminals as well as local processing of print jobs.
Authentication
Encourage the connection to on-premises authentication services such Active Directory or LDAP.
Network resilience
The edge device allows you to bridge disparate customer networks with reliable failover and high resilience.
hybrid deployment
OMNI Bridge lets you merge your legacy print technology with a cloud infrastructure–and enjoy a fully hybrid setup.
6-year warranty
Along with your edge device, you get a full 6-year warranty package on your device.