What is cloud print or a cloud printing solution? What is even cloud computing? These days, the term "cloud computing" is everywhere. The digital office is expanding and cloud infrastructure solutions are slowly but steadily becoming the norm for IT departments.
Cloud computing is a concept that is easy enough to understand. Here's what it is:
Cloud computing lets you store and access data over the internet instead of on a hard drive. This is in contrast to local storage and computing when you store data or run programs from a hard drive. For print, this means moving on-premises print servers to a hybrid or pure cloud platform.
There are many advantages to cloud-based approaches like a cloud print service. Not only does the cloud drive agility and efficiency across IT departments, but it also helps IT professionals stay organized while cutting back on costs and improving accessibility.
Ultimately, cloud print software offers a great deal of flexibility along with opportunities to stay up-to-date on current and future-ready print technology.
But how can cloud services make a difference in the print landscape? How can cloud computing services lend themselves well to the world of printing infrastructures? Get your answers in the following sections.


What is 'the Cloud'?
At its core, the cloud is anything that you can access over the internet. When we say that something is 'in the cloud,' we're not saying that it is mysteriously floating around in the ether—we're saying that it's possible to access it remotely, wherever you are.
Though the word is often used as a blanket term, there are in fact four types of cloud: public, hybrid, private, and multi-clouds. These are usually delivered in a service format, either Software-as-a-service (SaaS), Platform-as-a-service (PaaS), or Infrastructure-as-a-service (IaaS).
The kind of cloud storage that you use will depend on your business's needs and security requirements.

The lines between local computing and cloud computing can sometimes get blurry as the cloud is part of almost everything on our computers these days.
You can easily integrate a local piece of software (for instance, Microsoft Office) that offers a set of web-based apps (Office for the Web accessed via your web browser without installing anything). That makes them both a local application and a version of cloud computing ('web-based' is the same thing as saying 'in the cloud').
A prime example of a device that is completely cloud-centric is the Chromebook. These laptops have just enough local storage and power to run Chrome OS, turning the Google Chrome web browser into an operating system.
To learn more about the cloud and what it means to migrate from server to cloud, have a look at our article about 5 Major Considerations for Migrating from Server to Cloud.


What is Cloud Print?
'That's all great,' you may be thinking to yourself, 'but how exactly is it possible to print through the cloud? How can we implement cloud printing if you need to be near a printer to complete the job?'
In traditional printing, print servers work by sending a message from the computer to the printer. They may either connect the printer and the computer with a network connection, wired or wireless.
What is the difference between that and a cloud solution? Cloud printing solutions are managed print services that allow users to print from any device on the network. A cloud print service connects digital devices like smartphones, laptops, and workstations with printer stations.
The cloud-first approach to print eliminates the need for printer drivers, and links the printer and device together, allowing the printer to receive digital information through a third-party data center that acts as the cloud.
The most popular way to take advantage of a cloud print service used to be through the Google Cloud Print service. Unfortunately, both Google Cloud Print Beta and Google Cloud Print were discontinued in early 2021.

On a positive note, many other Software-as-a-Service (SaaS) companies have come in to fill the gap. And though we may be biased, we have to say that SAFEQ Cloud gives all market options a fair run for their money, especially with its Chrome extension for printing.


What is a Cloud Printing Solution?
Cloud print platforms are a type of technology that allows printers to communicate with the cloud. Printers can't complete jobs through the cloud on their own, so they need to rely on a third-party program to connect the printer to the cloud. This program is usually offered as a form of Software as a Service (SaaS) or Platform as a Service (PaaS).
One example of a cloud print service is our SAFEQ Cloud. SAFEQ Cloud is a type of cloud print software that streamlines print infrastructures and servers and incorporates future-proof cloud technologies in a one-in-all cloud printing solution. The platform offers high resilience and supreme security while making life easier for the heroes in IT departments.
Not sure if a cloud print service is for you or which solution to pick? Here are 5 questions to ask when picking your preferred print solution.
Security is a crucial part of any such cloud solution. When you ask yourself 'what is cloud print', the answer has to address the security compliance that comes with a serverless print option.
If you're curious to learn more about the security measures necessary with cloud-first print infrastructures, head over to our rundown of 8 trends to know about print security.
How does a Cloud Print Service Work?
Cloud-powered printing uses the power of a multi-tenanted environment to provide quick, seamless printing solutions to an entire organization. It allows users to quickly discover printers and print from their devices without needing to set up driver installations.
Cloud printing services replace the need to purchase and maintain servers for the sole purpose of printing. It also eliminates the time and costs associated with managing and patching the server, print drivers, and queues.
With a cloud service, an administration portal offers an overview of all:
Configurations
Printers and queues
Security and access control rights
Authentication providers

SAFEQ Cloud allows administrators to automate the deployment process of printing within the organization, configuring just a PC Client to deploy to end-user computers / mobile devices.
The aim is to enable secure print release, or pull printing, that allows users to submit print jobs from their device and not initiate print until the user has been authenticated, using a PIN, swipe card, or QR code.
This minimizes the risk of confidential data falling into other people's laps.
If you're interested in seamlessly deploying your print infrastructure to a fully cloud-migrated setup, a true cloud solution might be right for you. Via SAFEQ Cloud, we offer a Pure Cloud solution that lets you migrate every inch of your IT infrastructure to the cloud while taking over all management of updates and patches.
See if adopting a future-ready cloud infrastructure is something for your business by having a look at the blog post below:
→ Manage Cloud Print with Cutting-Edge True Cloud Solutions


What are the Main Advantages of Cloud Print?
Modernize print infrastructure

—by relying on a Software as a

Service (SaaS)

or

Infrastructure as a Service (IaaS)

company, you not only

benefit

from the cloud but also have the option to manage your service from afar
IT Helpdesk requests will be significantly reduced, as print problems often clog up the system
A cloud print service

eliminates all needs for physical print servers

, freeing up space and decreasing your electronic waste footprint
Meet high security and compliance standards and benefit from the safety that the cloud provides, and benefit from quick

disaster recovery

A solution like SAFEQ Cloud is compatible with all major

operating systems and printer device brands

Cloud software makes print a scalable service that can be expanded or reduced depending on your needs, at any given time

Cloud print management offers overview and automation, which reduces the pressure on IT teams. SAFEQ Cloud is a zero-management platform that allows IT departments to focus on more meaningful work while we take care of all the non-strategic pieces.
Ultimately, there are several reasons to move your print infrastructure to the cloud. With a cloud print server, you can start reducing print costs, amp up your print security (and avoid print spooler vulnerability), and chop out a significant piece of your current cloud print management and maintenance.


Are There any Disadvantages to a Cloud Print Service?
Crash potential. When there are problems with a giant cloud host like Amazon Web Services or Microsoft Azure, companies that offer their services through these clouds are affected. The problems typically last for only hours, but that's not much consolation at the time.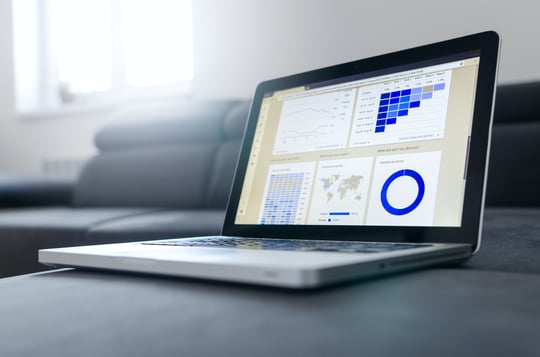 At Y Soft, we have a recovery point objective (RPO) of 24 hours and a recovery time objective (RTO) of less than 90 minutes to make sure that any crashes are handled fast and cause the least amount of latency for our customers. Even more, we have offline capabilities in place if our customers' internet should be down.
Like any other technology, vulnerabilities can happen. With cloud print, these are both rarer and handled faster. At Y Soft, we have comprehensive Incident Management and Major Incident Management procedures in place to mitigate any potential security breach.
To get an idea of what vulnerabilities can look like, here's a resource to read through:
→ How to Keep your Cloud Printing Safe from the Log4j Vulnerability


Who can Benefit from a Cloud Service?
When talking about cloud print software and moving your print to a cloud print service, we have a specific type of hero in mind.
When we think about who can benefit the most from a cloud-based print set-up, the most common image that comes to mind is a stressed-out in-house IT team—and this is true. Here's why cloud print is an excellent solution for IT teams and the benefits it can offer other groups as well:


CIO/IT Teams
Reduces IT admin workload by eliminating the need to maintain print servers and print queues

Zero management ensures IT departments can focus on strategic work

Reduces Helpdesk requests because users have access to an automated print deployment

Ensures the best security features with state-of-the-art encryption



CTO/Technology Owners
Consume print as a service rather than an overhead
Demonstrates SAFEQ Cloud as an enterprise-ready platform

SAFEQ Cloud helps accelerate cloud printing journeys thanks to high adaptability

Relieves budgeting by removing physical server costs, allowing CTOs to focus on business needs



Managed Print Providers
Assists organizations with their cloud setup
Manages customers remotely

Deploys devices and print services at a much faster rate

Reduces the dependency that engineers have to visit physical sites

Removes the need for providers to manage/patch/update, etc.



End Users
The same user interface, regardless of device or location, simplifies the user's experience and usage

Direct print queues to users, utilizing location-aware printing

Users automatically see their printers, wherever they are

Users can print to and from any device or location

User self-service for card enrolment, pin codes, and favourite printer settings
All types of Workforces
On-site workforce

Distributed workforce

Co-working spaces




Multi-location

Single-location
At Y Soft, our experience is that SAFEQ Cloud works extremely well for businesses within the following industries:

Cloud Printing Solutions: Real-Life Examples
All of this sounds pretty great on screen, but what kind of difference can a cloud printing solution make out in the real world?
When applied to day-to-day office life, cloud printing saves the IT team many hours of hassle and helps to streamline company processes and improve uniformity across a multi-location company operation. Check out how Intracoastal Realty a US-based real estate company used cloud print to ease employee operations and improve security.

Intercoastal Realty is far from the only company that's seen incredible IT transformations as a result of migrating to a cloud service.
Dive into more inspirational examples of how cloud print management software reduces the burden on IT and makes print an independent, close-to-invisible background process:
Find our case studies right here → Customer stories


Final Points
Do you feel like you've had your questions answered? While cloud print service tech can seem complex, in reality, it's easy enough to understand. We hope you feel more confident about what goes into a cloud printing solution after reading the article.
Are you getting tired of print management? If you've had your "How does cloud print work?" question answered and now look to get cloud-ready printers and a cloud print infrastructure, let's make sure that you're as ready as you can be.
With experienced cloud providers and enablers like Y Soft, you can set up your cloud printer architecture in just 10 minutes.
To make sure you're well equipped as you get to a stage where you no longer have to manage printers, click the button below to see what questions you need to ask yourself when choosing the right cloud print service for you: